Submitted by

cmasingo

on Thu, 12/21/2017 - 12:05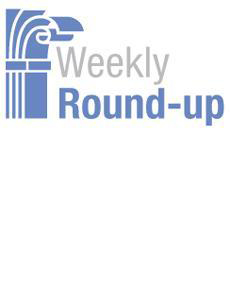 The IBM Center's Weekly Roundup highlights articles and insights that we found interesting for the week ending May 5, 2017.
Michael J. Keegan
Agencies looking beyond Data Act deadline. The Digital Accountability and Transparency Act's first submission deadline is still five days away, but agencies are already counting the benefits they've seen and looking to future uses. "The efficiencies we're going to see are going to be monumental," said Michael Peckham, the director of the Data Act Program Management Office at the Department of Health and Human Services.
Why CFOs and CIOs need to partner on cybersecurity. As the government confronts the growing need to invest in cybersecurity and IT modernization, CIOs and CFOs must find ways to understand each other's needs and budget accordingly, said panelists at the Association of Government Accountants CFO/CIO summit.
Can the Census Bureau really deliver $5 billion in savings? Unexpected cost overruns to critical systems and decisions to cancel or suspend various programs risk eating into the $5 billion in savings proposed by Census Bureau for its 2020 count.
DOD pushing ahead with AT&L split. The Obama administration and its Pentagon leadership vehemently opposed it, but the Department of Defense is now enthusiastically embracing the congressional mandate to break up the Office of Acquisition, Technology, and Logistics.
Recently declassified Pentagon weapons office says rapid prototyping is secret to its success. The Defense Department's Strategic Capabilities Office has managed to successfully transition all six of the weapons systems it's developed into programs of record that are now controlled by the military services. The secret to its success, according to the SCO's director, is its insistence on prototyping.
VA appeals backlog sits at 470,000. Some members of Congress are encouraged by a new solution to overhaul the outdated and lengthy appeals process for veterans. Members of the House and Senate Veterans Affairs Committee introduced new legislation Tuesday that would create three paths for veterans to move more quickly through the appeals process. VA has roughly 470,000 claims pending as of April 1.
John Kamensky
IT Mod Bill Resurrected. NextGov reports: "The Modernizing Government Technology Act on Tuesday swiftly cleared the House Oversight and Government Reform Committee with unanimous support and no amendments. . . . The bill—the second version of legislation Hurd authored last year that cleared the House—is gaining momentum behind the premise that government systems are old, expensive and susceptible to cyberattacks."
DATA Act Problems/Solutions.  Ahead of next week's deadline to deliver the first data dump as required under the new DATA Act, Federal Times highlights a newly released report: "The report identifies seven problems, both cultural and technical, that agencies may face in the early days of DATA Act reporting compliance, alongside possible solutions." . . Meanwhile, GAO issues a report noting that "As Reporting Deadline Nears, Challenges Remain That Will Affect Data Quality."
New White House Tech Council.  NextGov reports: "President Donald Trump wants to modernize the federal government's aging IT systems and the digital services they provide citizens, and he's established a council of agency heads and federal executives to help him do it. . . . An executive order signed Monday establishes the American Technology Council to "coordinate the vision, strategy and direction" of IT across government and provide advice regarding its use."
Artificial intel in Government. Bill Eggers, in Governing, writes: "You might think of AI as futuristic, but it's already having a profound impact on government. Cognitive technologies can't replace the complex strategic planning and management required of public administrators. But we're entering an era of automated intelligence -- the computerization of tasks previously thought to require human judgment."
What Should Be Focus of HR Reform? Howard Risher, in Government Executive, writes: "Goal-based performance planning should be the basis for managing performance in every federal agency.  There are a few job families where the practice does not fit—nursing and law enforcement are examples—but the practice is solidly consistent with holding employees accountable. . . . Every employee should be able to state in specific terms what he or she expects to accomplish."
* * * * * * *

The Business of Government Radio Show: Dr. Baligh Yehia, Deputy Under Secretary for Health for Community Care at the US Department of Veterans Affairs. What is the mission of VA's Office of Community Care? How is VA enhancing how it provides Community Care? What can VA do better? Join host Michael Keegan as he explores these questions with Dr. Baligh Yehia, Deputy Under Secretary for Health for Community Care at the US Department of Veterans Affairs.
Broadcast Schedule: The show airs Monday at 11 a.m., and Friday at 1 p.m. on Federal News Radio 1500AM WFED.