Submitted by

MKeegan

on Fri, 11/22/2019 - 14:09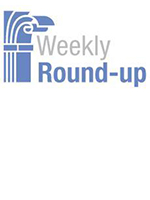 Friday, November 22, 2019
The IBM Center's Weekly Roundup highlights articles and insights that we found interesting for the week ending November 22, 2019.
Michael J. Keegan
Understanding the obstacles to automation. FCW gathered a group of government experts to discuss the challenges involved in adopting automation. Those hurdles include convoluted business processes, a wary workforce and an incomplete understanding of how best to use the technology. Participants agreed, however, that automation is essential to a customer-centric, digital government. The discussion was on the record but not for individual attribution, and the quotes have been edited for length and clarity. Here's what the group had to say.
How DOD plans to link readiness needs to budgets. Veronica Daigle, Assistant Secretary for Defense for Readiness, said updating its readiness reporting system using a new framework will help spot readiness deficiencies and predict future needs.
Norquist: Data trust key to improving DOD's audit . David Norquist, the deputy defense secretary and DOD's former comptroller, told Congress DOD needs to use data like the commercial sector.
Former White House chiefs of staff discuss the pressure of politics. Former White House Chiefs of Staff Andrew Card, Gen. John Kelly and Denis McDonough shared stories from their tenures serving at the pleasure of three different presidents, including the rigors of being in the pressure cooker that is the Oval Office. All three agreed on the importance of ensuring a president has all the best information available before a decision is made. "The worst thing that could happen, whether it's a general or admiral, secretary of defense or a president is to have one person come in and give one recommendation, one side of the issue, and have the president say, 'Yeah, let's do that,' " said Kelly.
McNamee warns on the overextension of Big Tech power. Tech venture capitalist and author Roger McNamee spoke candidly about his fears that Big Tech firms have become too powerful and are in need of increased oversight. Pointing to the popularity of "Pokemon Go," McNamee detailed the problems that can arise when the public surrenders its privacy in the name of free apps and entertainment.
Servant Leaders Think Long Term. Servant leaders think long-term. Just like investing, a great leader is thinking about the long-term future of the team and of the organization. Many leaders in many industries are focused on today's numbers, today's sales, this quarter's earnings. And there are, sometimes, important reasons to do so. There may be a sale that we need to make this week. There could be a decision or a result that absolutely needs to be taken care of right now. That is certainly a reality in today's fast-paced world. But if that is your only concern, then you're not thinking like a servant leader, because our lives are not lived in days and weeks.
Create a "commander's intent" to give teams direction. Leaders need to set a "commander's intent" that gives team members a clear sense about why a task is important, what it will result in and where the boundaries are, writes Scott Eblin. "Remember, that although you're not giving explicit directions, you are providing clear direction," he writes.
It's about more than listening, it's about creating trust in The leader's secret weapon: listening, by Adam Bryant writing at strategy+business. Pairs nicely with my article: Leader, It's Time to Develop Your Listening Muscle.
John Kamensky
Twelve Big Problems. Government Executive's Tim Clark writes: "What should government do over the next decade? And how should it go about achieving its goals? . . . The first question is at the heart of the 2020 presidential campaigns, the second a bit less so. But both are important and timely. . . . That's why the National Academy of Public Administration spent a year identifying what it calls the 12 Grand Challenges facing the public administration field."
Progress, But Still Failed. Government Executive reports: "The Pentagon on Friday announced that it had failed its financial audit for the second year in a row, although the department showed it is making progress. . . . The Defense Department's fiscal 2019 audit—its second ever—covered over $2.9 trillion in assets and $2.8 trillion in liabilities."
Shared Services Done Right.  Federal News Networks' Jason Miller reports: "As OMB and agency leaders kick off the latest shared services effort, the Quality Service Management Organizations (QSMO), maybe it's time to revisit some historical concepts because the administration seems to be reluctant to mandate change in this realm."
Digital Transformation Done Right. RouteFifty reports: "When the Tennessee Alcoholic Beverage Commission set out to modernize its licensing process last year, leaders at the agency found one of their biggest hurdles was getting buy-in for the new system from employees."
Building Foundations. Andy Feldman writes in Government Executive: "With implementation of the Foundations for Evidence-Based Policymaking Act underway, agencies that embrace the spirit of the law will be asking how they can build or strengthen a culture that uses data and evidence to achieve better program results. It can seem like a daunting task, especially for agencies that are just starting out."
Working Capital Funds. NextGov reports: " . . . the main benefit of working capital funds is that they allow agencies to hold on to funding over multiple years, even if the money was originally appropriated for use within a single fiscal year. Due to long lead times with appropriations and acquisitions, the germ of an idea can take several years to come to fruition . . .
Payback Time. Federal News Network reports: "The Department of Housing and Urban Development has paid back more than $1 million to the Technology Modernization Fund after the agency was loaned $20 million to move some of its legacy IT to the cloud. . . . HUD stands out as the first agency to pay back the TMF, based on cost savings it achieved under a project to move five of its critical business systems from a legacy Unisys data center mainframe to the cloud."
DATA Act Implementation. Federal News Radio reports: "It's hard to believe the DATA Act is more than six years old. The law requires federal agencies to report spending data in specified formats, all in service of greater financial transparency. So how are you doing? For more on the latest check by the Government Accountability Office, Federal Drive with Tom Temin spoke to Michelle Sager, GAO's director of strategic issues.
Next Week on The Business of Government Hour: Conversation with David Benjamin, co-author, Cracking Complexity. What are complex problems? How can we tackle complexity? How does engineering serendipity help address complexity? What can we do to translate opportunity into action? Join host Michael Keegan as he explores these questions and more with David Benjamin, co-author of Cracking Complexity: The Breakthrough Formula for Solving Just About Anything Fast. That's next week on The Business of Government Hour.
Broadcast Schedule: The show airs Monday at 11 a.m., and Friday at 1 p.m. on Federal News Network 1500AM WFED
Anytime, Anywhere on...
https://www.podcastone.com/the-business-of-government-hour
https://itunes.apple.com/us/podcast/the-business-of-government-radio-hou