Submitted by

MKeegan

on Fri, 09/13/2019 - 12:19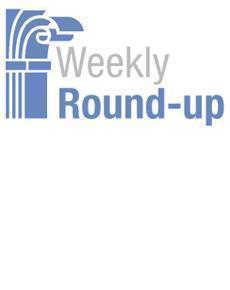 Friday, September 13, 2019
The IBM Center's Weekly Roundup highlights articles and insights that we found interesting for the week ending September 13, 2019.
Michael J. Keegan
Can AI Transform Compliance? There is an urgency to embrace new technologies like natural language processing (NLP) and artificial intelligence (AI) to improve compliance productivity. The study calls for "a new generation of compliance talent that is digitally fluent, well-versed in analytics, and capable of delivering proactive risk insights."
Government steps out on 'nudges'. Years after OMB began pushing the idea of soft paternalism in federal programs, a GSA office is quietly leading cutting-edge efforts.
Cabaniss confirmed to lead OPM. The former head of the Federal Labor Relations Authority was approved to take over the top human resources job in government, ending almost a year of acting leadership.
Doing digital differently at VA.  I know that people outside of the IT industry might see the phrase "digital transformation" as just "techspeak." But to me, it really does mean something more. It's our way of finding new efficiencies as we provide a better user experience for our veterans. It's the merging of people, processes, and technology. It's a new way of thinking and a real commitment to change. And it's personal for me, because I am a veteran.
What turns good leaders into great ones? Respected leaders are motivated to improve and demonstrate traits such as energy, integrity, confidence and stability, writes Joel Garfinkle. "Great leaders get results by working effectively with others and building strong relationships with the people they supervise," he writes.
5 steps to be more inquisitive. Asking meaningful questions about the purpose of a project, including its risks and rewards, can help leaders think more creatively, writes Dave Coffaro, who offers five steps for mastering inquiry. "These bigger-picture contextual questions can help in developing a deeper understanding and create fodder to frame more specific and tactical questions of relevance to the project," he writes.
Follow these steps to hold a terrible meeting. Leaders tend to create terrible meetings when they enter uninformed, don't state the meeting's goal and allow people to interrupt with off-topic discussions, writes Dan Rockwell. Other problems include inviting too many people and ending the meeting without clear action items. Leadership Freak
Make a list when writer's block hits. If you find yourself struggling to write, try making a list of key points; working in short, timed bursts; and pretending the audience is filled with friends, writes Jim Anderson. "The list that we create does not have to be good -- it just has to be a start," he writes. The Accidental Communicator
Aim Higher: Why Servant Leaders Create a Culture of Trust. Servant leaders build a culture of trust. Why is that key? Because without trust—for the leader, for coworkers, for the organization at large—everyone will be focused on survival rather than success. Because the opposite of a culture of trust isn't simply "a culture without trust." It's a culture of fear.
John Kamensky 
Be Flexible. Government Executive reports: "Dedicated leadership, adequate resources and promotion of flexible work arrangements are key to the success of health and wellness programs for federal workers, according to offices that earned top marks on a recent assessment. . . . Some of the top performing agency worksites on the Office of Personnel Management's biennial WellCheck assessment, released on Aug. 29, offer on-site services such as health centers, free flu shots, private areas for nursing mothers, gyms, automated external defibrillators and blood pressure stations."
The Case for Analytics. Jane Wiseman writes for Harvard's Ash Center that: "Government stands to gain $1 trillion globally from using data analytics.[1] Few government data teams have the resources to document their value, but those that do can show as much as eight-to-one return on their cost."
GEAR Center Challenge Grant Winners.  Federal News Network reports: "The General Services Administration and Office of Management and Budget on Tuesday announced three winners of the administration's Government Effectiveness Advanced Research (GEAR) Center Challenge, which each received a $300,000 grand prize . . . The prize-winning ideas recognized by OMB and GSA address the three "gears" of transformation outlined in the PMA — the workforce, technology and data."
New GAO Futures Unit.  NextGov reports: "The Government Accountability Office was set up to advise the legislative branch on ongoing issues at federal agencies, including management, policy, money and tech. But now, a new center will help GAO warn Congress about the future and head off incoming problems before they arrive. . . . The new Center for Strategic Foresight, part of the agency's Office of Strategic Planning and External Liaison, held its first meeting back in January and launched its first foray into the future at a conference Tuesday.
Now, THAT'S a Backlog.  FedScoop reports: "Across the country at Department of Veterans Affairs medical facilities, there's a massive backlog of documents waiting to be scanned and digitized that, if stacked, would stand more than 5 miles tall. . . . VA also touted a "major milestone" this summer,  saying it migrated 78 billion health records, including vital signs, lab tests and others from its legacy systems to the new EHR."
Behaviors Matter.  FCW columnist Steve Kelman writes: "GSA has been working for a few years to promote use of nudges by the federal government through a small outfit called the Office of Evaluation Sciences. . . . All the Office of Evaluation Sciences interventions are nudges -- there are no tests of the impacts of requiring people to make a certain decision. The tests follow a standard playbook like that used in the social science experiments academics do. The starting point is an individual behavior the agency is trying to influence."
USAID Reforms.  The Government Accountability Office reports: "USAID has undertaken a number of projects to reform its organizational structure, workforce, and programs—with the ultimate goal of helping partner countries become more self-reliant. . . . We found USAID generally addressed 9 of the 11 key practices necessary for successful agency reforms, but only partially addressed 2 others."
Next Week on The Business of Government Hour: A Conversation with Margaret Weichert, Deputy Director for Management, Office of Management and Budget. What are the management priorities for the U.S. federal government? How is the Trump administration tackling human capital challenges facing government today? What are Government Effectiveness Advanced Research (GEAR) Centers? Join host Michael Keegan as he explores these questions and more with Margaret Weichert, Deputy Director for Management, Office of Management and Budget. Next week on The Business of Government Hour.
Broadcast Schedule: The show airs Monday at 11 a.m., and Friday at 1 p.m. on Federal News Network 1500AM WFED
Anytime, Anywhere on...
https://www.podcastone.com/the-business-of-government-hour
https://itunes.apple.com/us/podcast/the-business-of-government-radio-hou