Submitted by

MKeegan

on Tue, 01/10/2023 - 12:56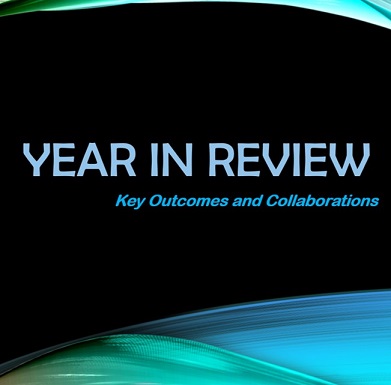 Tuesday, January 10, 2023
Key Outcomes and Collaborations
with Dan Chenok, Margie Graves, Ruth Gordon, Mark Newsome, & Karin O'Leary
As 2022 ends, the IBM Center looks to celebrate its 25th anniversary in 2023 and its mission to connect public management research with practice continues to diversify and expand. Since 1998, we have helped public sector executives improve the effectiveness of government with practical insights and best practices. 
Since its creation, the Center has published close to 450 reports (including 20 in 2022) by leading public management researchers in the academic and non-profit communities - all of which are available at our web site, www.businessofgovernment.org. These publications continue to focus on major management issues facing governments today. This year the Center released its latest research agenda developed in collaboration with government, academic, and nonprofit leaders, identifying new topics that include:
agile approaches to digital innovation that improves outcomes to fostering trust and resiliency in government institutions, information, services

issues of equity across government programs

human centered design

supply chain management, and 

the future of work
In addition to our publications, the Center produces The Business of Government Hour - an interview program with government executives and thought leaders who are changing the way government does business. The Business of Government Hour has interviewed over 750 government executives and leading stakeholders (including 40 in 2022) exploring topics such as leadership, management, technology, innovation, public service, as well as the mission of government in the 21st century.  Government leaders who joined the show in 2022 included GAO Comptroller General Gene Dodaro, US Federal CIO Clare Martorana, Energy CIO Anne Dunkin, and Defense Health Agency Director Robert Place.
The Center also engages in ongoing dialogue with and for government leaders through our blog posts, which bring insights on current issues and emerging trends that impact public sector performance, ranging from emerging technology management to public-private partnerships to innovative leadership approaches – and much more.  The Center has posted nearly 2000 articles on our blog since its inception in 2009, and over 140 last year.  The blog is regularly picked up by media channels for content and provides a forum for industry and non-profit partners and government leaders to share perspectives on key challenges and opportunities.  
Along with a new research agenda, the Center also expanded its partnerships and collaborations hosting several round tables and kicking off global initiatives with recognized thought leaders and practitioners turning those efforts into timely, insightful, and useful assistance to government executives.  These initiatives all continue into out anniversary year of 2023 and include helping governments prepare for "future shocks" with the National Academy of Public Administration, addressing the challenges of 21st century information warfare with the Institute for the Study of War, and identifying best practices in advancing hybrid and emerging paradigms for cloud computing with the Partnership for Public Service.
Reflections and Highlights 
In 2022, the IBM Center engaged in many significant discussions with government leaders from across the globe through various platforms from our weekly radio show to partnered round tables and events; benefited from groundbreaking research by a wide variety of leading academics and other stakeholders focusing on the success of government; and published numerous articles and blogs that highlight key issues facing the public sector and offer practical actionable recommendations for government executives.  
As we reflect on this year, we thought it useful to highlight some of the Center's key interviews, popular reports, and insightful blog posts, along with links to the full content for each.
The Center looks forward to an active and engaging 2023 as it marks its 25th year of supporting good government practices and innovative public management solutions. We wish our colleagues who work in government, and those who support government and have a stake in its success, a very happy new year! 
For more detail, the links below highlight some of the key outcomes and successes in 2022. 
Interviews from The Business of Government Hour
Highlights from the IBM Center Blog